If you're a QooCam EGO user and are looking for a faster and more convenient way to share your content, this article is for you.
We'll introduce a method that involves using the Kandao VR Mini-Program website to upload the content to the cloud, generate a sharing code, and download the content using the QooCam EGO.
Here are the steps:
1.You can find Kandao VR Mini-program on WeChat or you can visit the corresponding website at https://wechat.kandaovr.com/ if you don't use it.
2.Login with your QooCam EGO account.
3.Click on "Publish" in the navigation bar and select "3D Content" on the page that appears.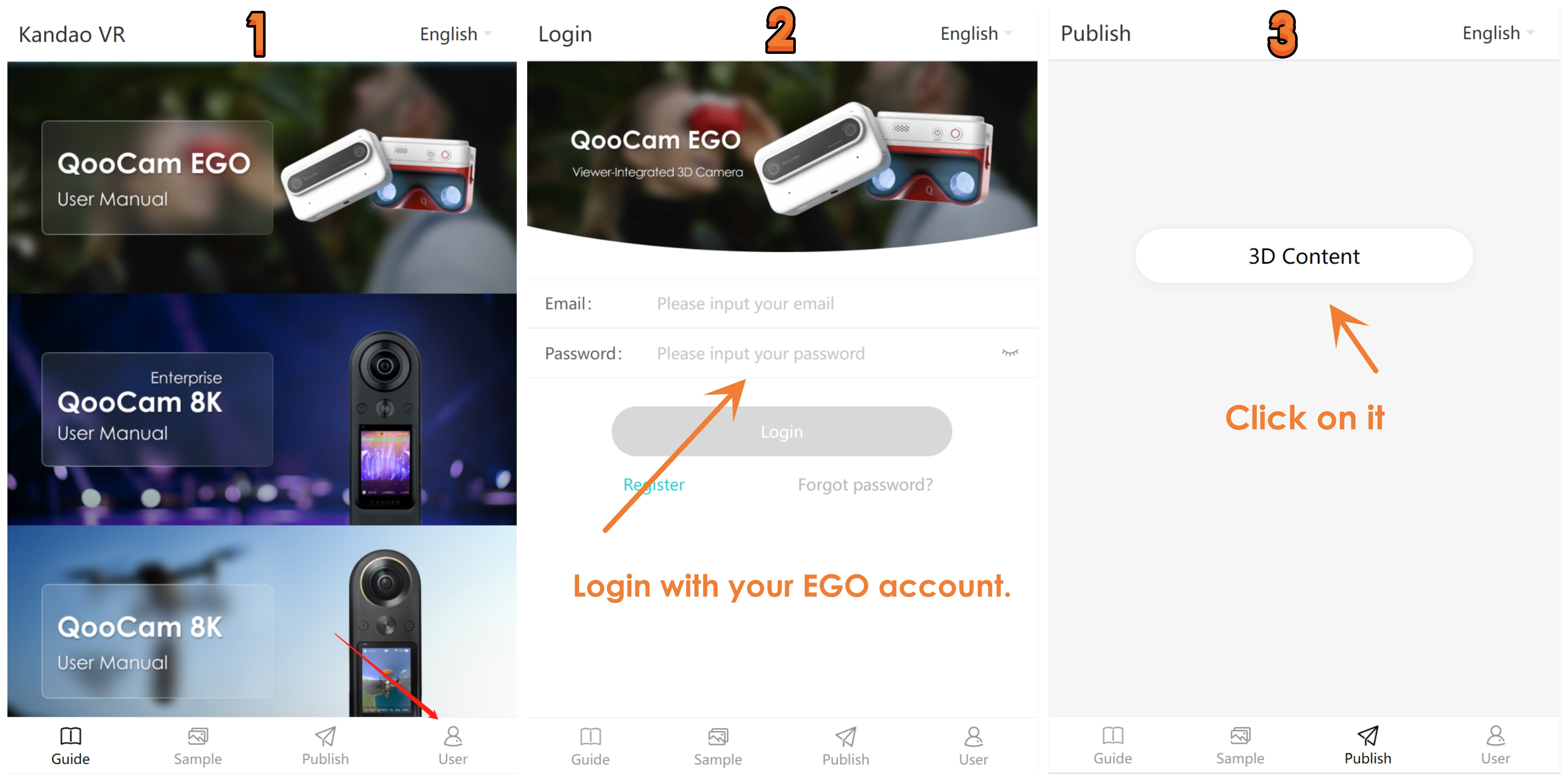 4.Fill in the "Album Name" (not necessary) and upload your MP4/JPG format videos/images from your PC or mobile device by clicking on "Upload from device album."
5.Once the files are uploaded, click on "Publish" to complete the upload.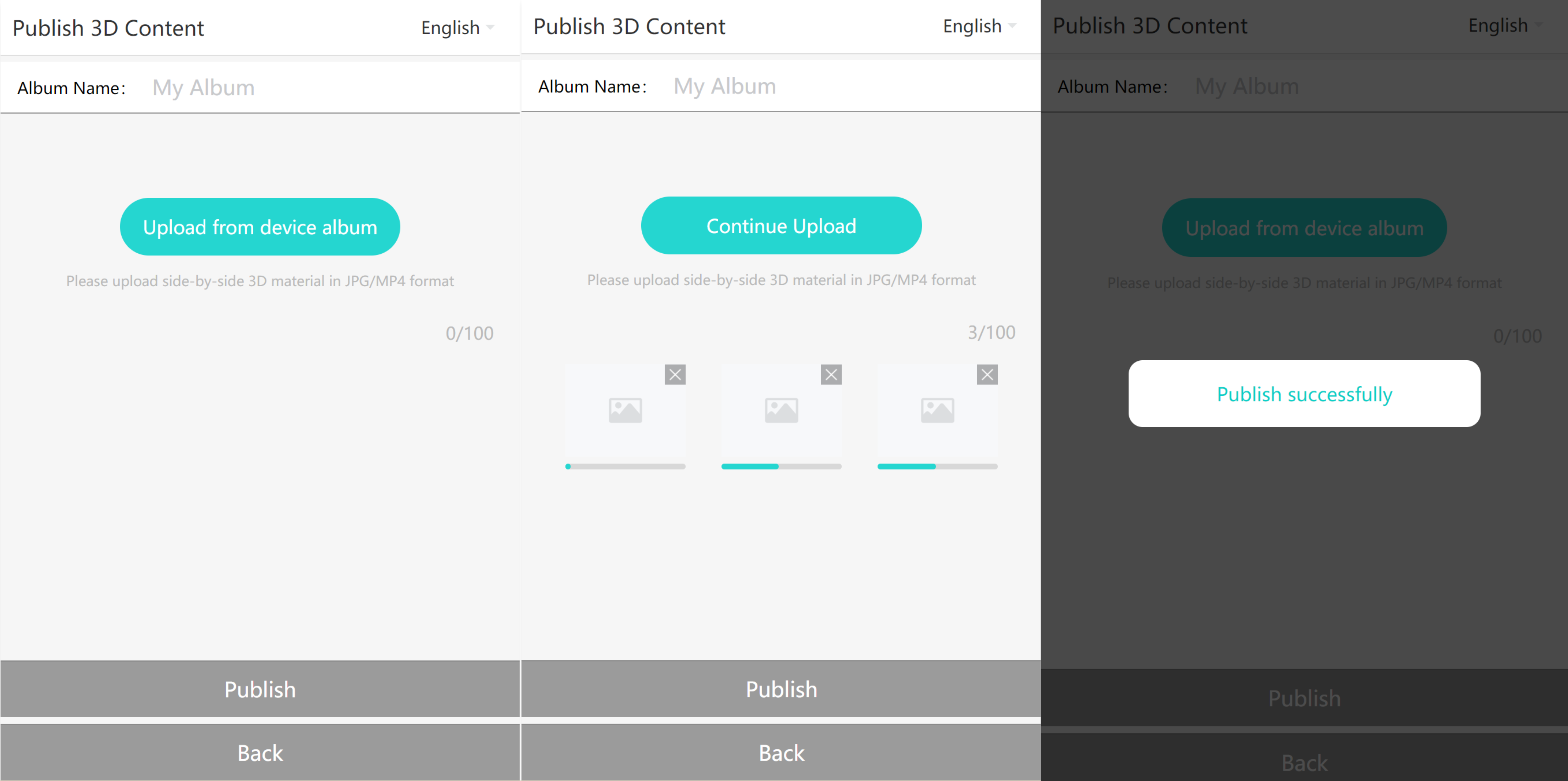 6.After successful publishing, you can find all the albums you have uploaded on the User page. Each album comes with a 4-digit sharing code. You can edit or delete albums as needed.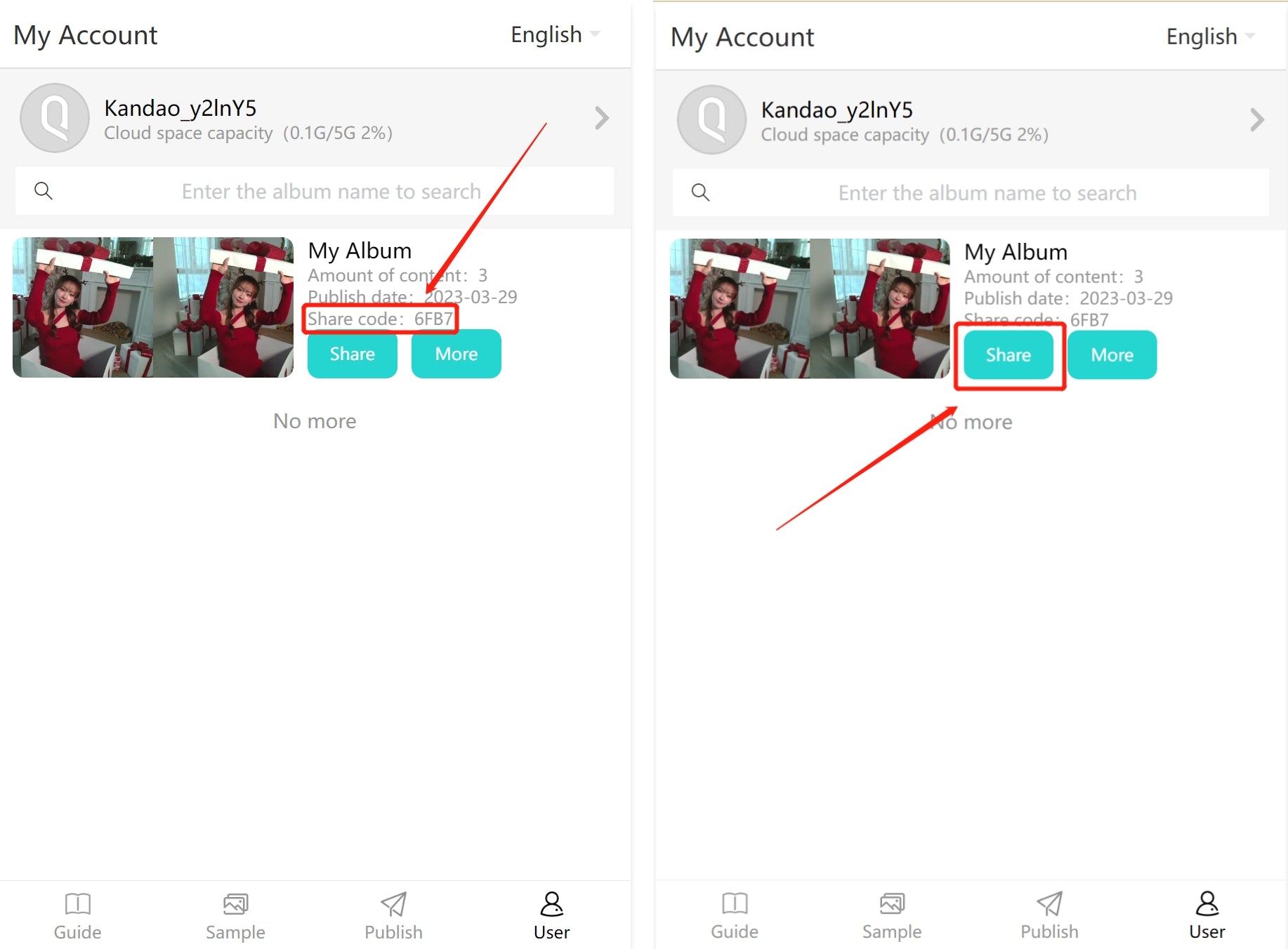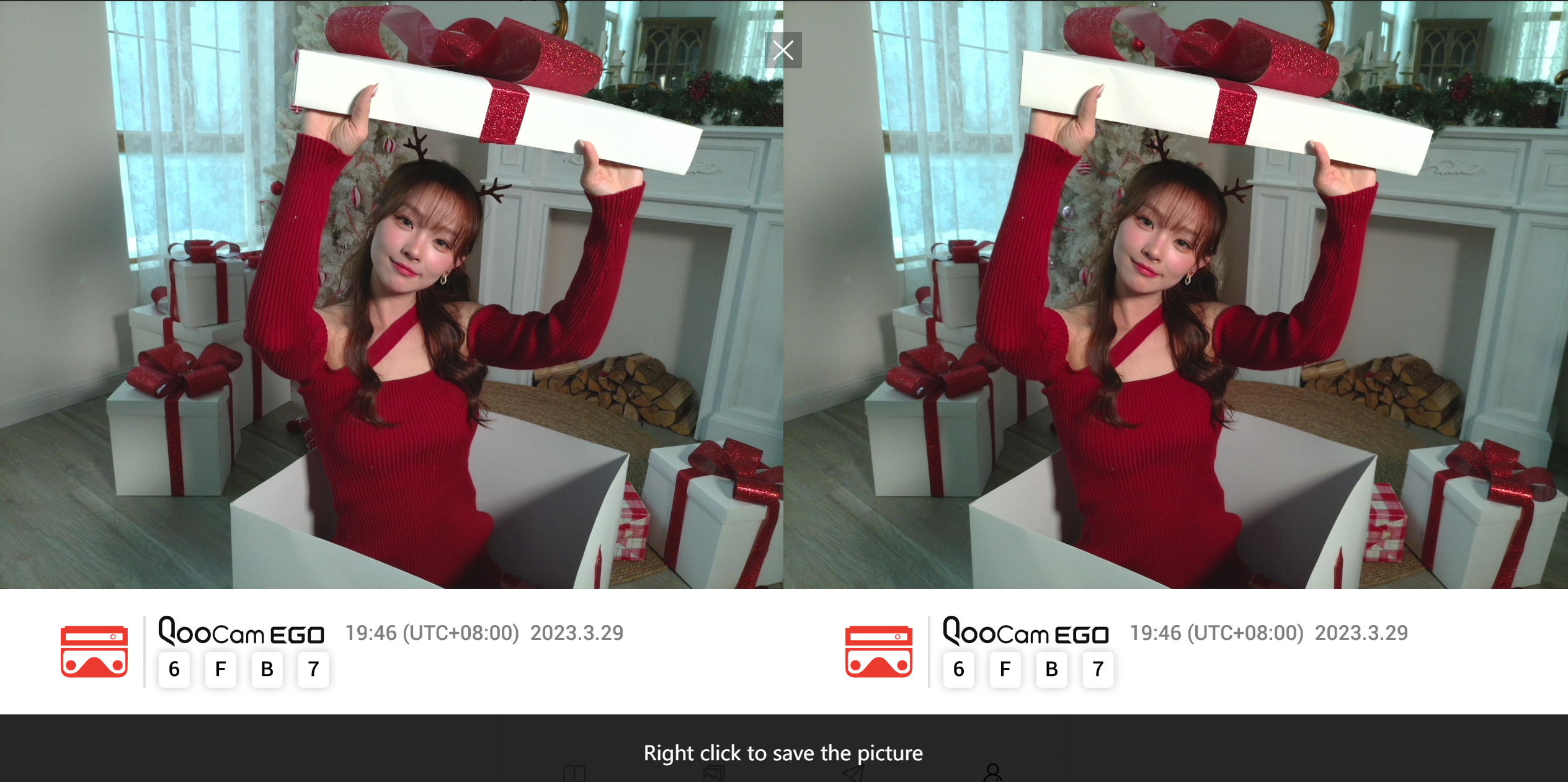 7.Turn on your QooCam EGO and connect to Wi-Fi or Hotspot. Swipe down from the top of the screen and tap on the download icon. Enter the sharing code, and you can enjoy the content you uploaded.

This method, suggested by QooCam EGO's CEO Dan Chen, is a quick and easy solution that saves time and is convenient especially when you want to view 3D content on the EGO after post-production with other software.

It's a great way to share your QooCam EGO content with your friends and family, or even with the wider QooCam Community. Happy sharing with just a few clicks!