Interviewee: Todd McMahon, Assistant Director of Instructional Technology Office of Instructional Resources
 The COVID-19 pandemic introduced unprecedented challenges to businesses worldwide, including higher education institutions. Due to the highly contagious nature of the virus, courses were rapidly transitioned from physical to virtual spaces, making online learning the new norm for most higher education institutions since 2020.
As the pandemic situation improved with the development of new vaccines, higher education institutions must establish emergency plans to address the uncertainty of standard operating procedures (SOP) for managing pandemics across different countries. Borders will gradually reopen, and international and local students will re-enter universities in phases to continue their education.
While some students anticipate returning to in-person learning, others appreciate the flexibility of online education. Future academic institutions must cater to diverse needs by ensuring both online and offline students receive equally enriching experiences. This case study examines how UCF has adapted to these changes using advanced remote conferencing technology.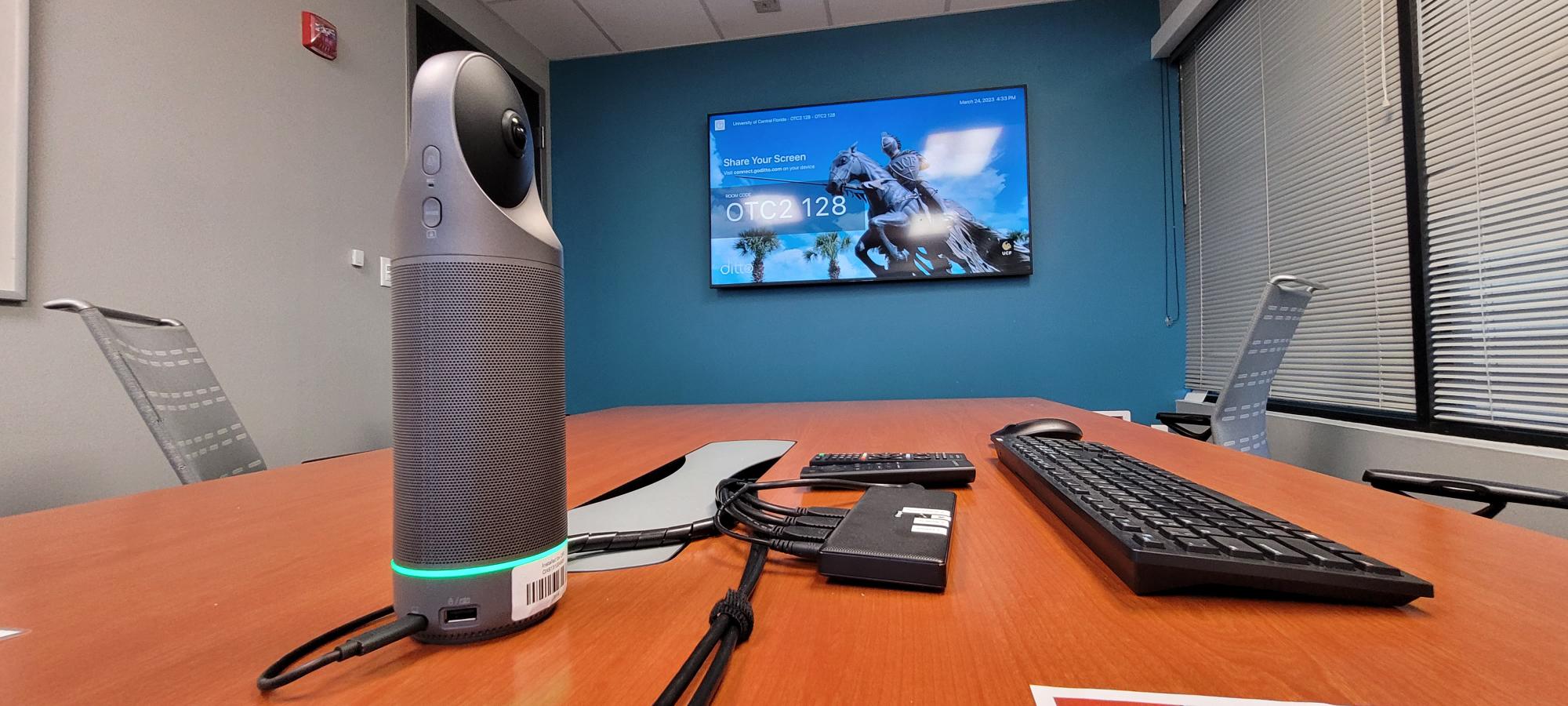 About The University of Central Florida (UCF)
The University of Central Florida (UCF) is a public research university in Orlando, Florida, United States. Established in 1963, UCF is now the largest university in Florida by student enrollment, with over 70,000 students. Offering more than 200 undergraduate and graduate degree programs across various fields, including engineering, business, education, sciences, and arts, the university is renowned for its strong programs in hospitality, digital media, and healthcare. As a member of the State University System of Florida, UCF is accredited by the Southern Association of Colleges and Schools Commission on Colleges.
The Challenges
To foster a modern learning environment that bridges the gaps between online and in-person learning, UCF utilizes video conferencing technology in classrooms. However, traditional webcams and PTZ cameras present several challenges, as outlined by an Assistant Director in the Office of Instructional Resources (OIR), whose primary responsibilities include multimedia space support and event support.
Firstly, traditional webcams often capture individuals' backs, and secondly, PTZ cameras require manual control. Additionally, tracking features on PTZ cameras can be prohibitively expensive or only moderately effective at tracking active speakers. Lastly, even cameras capable of tracking the active speaker may produce jerky movements or rapidly switch between participants, which is undesirable and distracting.
The Solution
Following extensive research and testing of multiple 360 conferencing cameras, checking with other institutions and speaking with industry professionals, UCF selected the Kandao Meeting Pro for over 90 conference rooms, board rooms and classrooms. "Comparing features was the most critical part of deciding to purchase the Kandao Meeting Pro". Designed for professional hybrid meetings and remote learning, this video conferencing camera features a 360-degree panoramic view, high-resolution video, and advanced audio processing technology, allowing all in-person participants to be seen and heard clearly by remote participants, creating a more immersive experience. The camera can automatically track and switch between speakers, making it suitable for large board meetings or classrooms.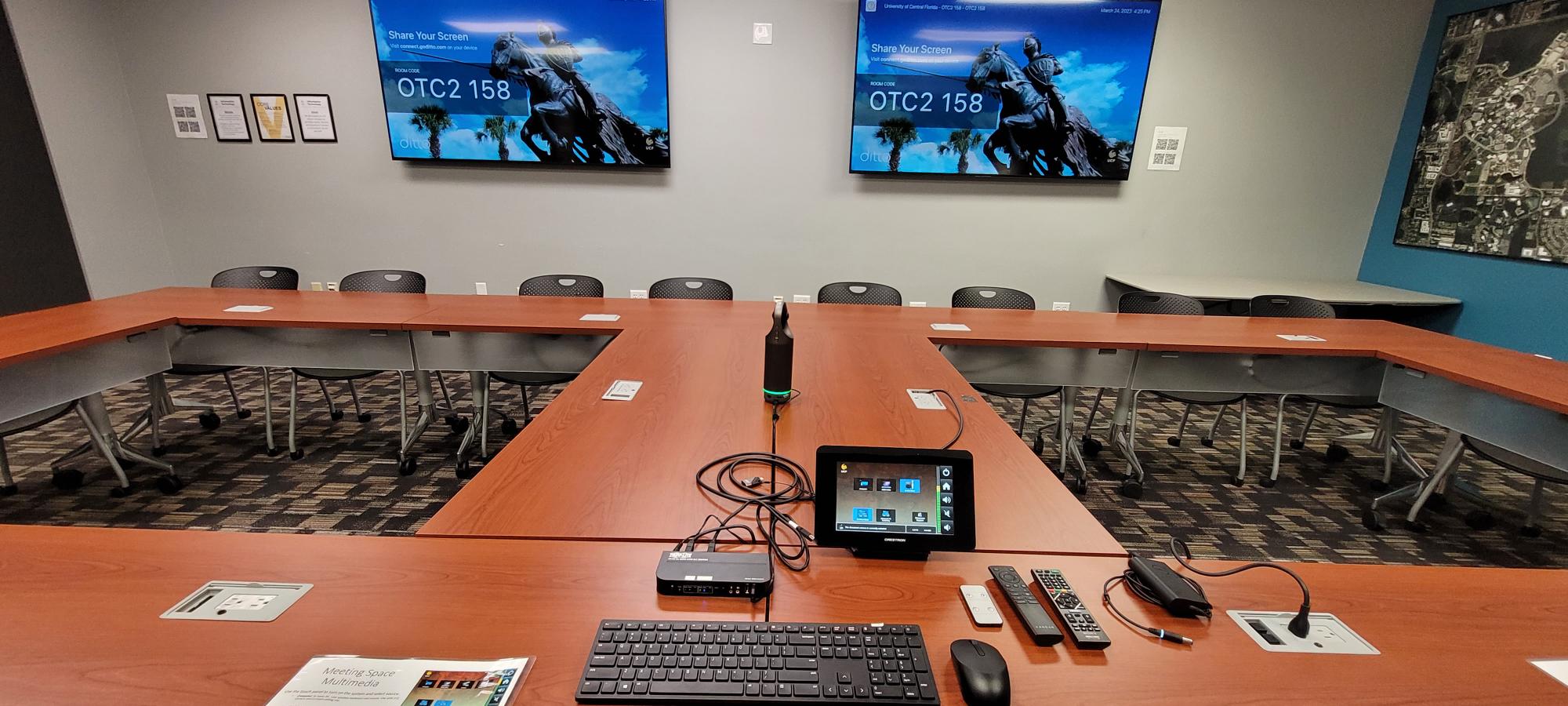 Kandao Meeting Pro is compatible with various video conferencing platforms and software, including Zoom, Microsoft Teams, Cisco Webex, BlueJeans, Skype, and Google Meet, as well as popular video streaming platforms like YouTube and Facebook Live.
The user-friendly interface and easy setup make Kandao Meeting Pro an ideal solution for remote work, online learning, and virtual events.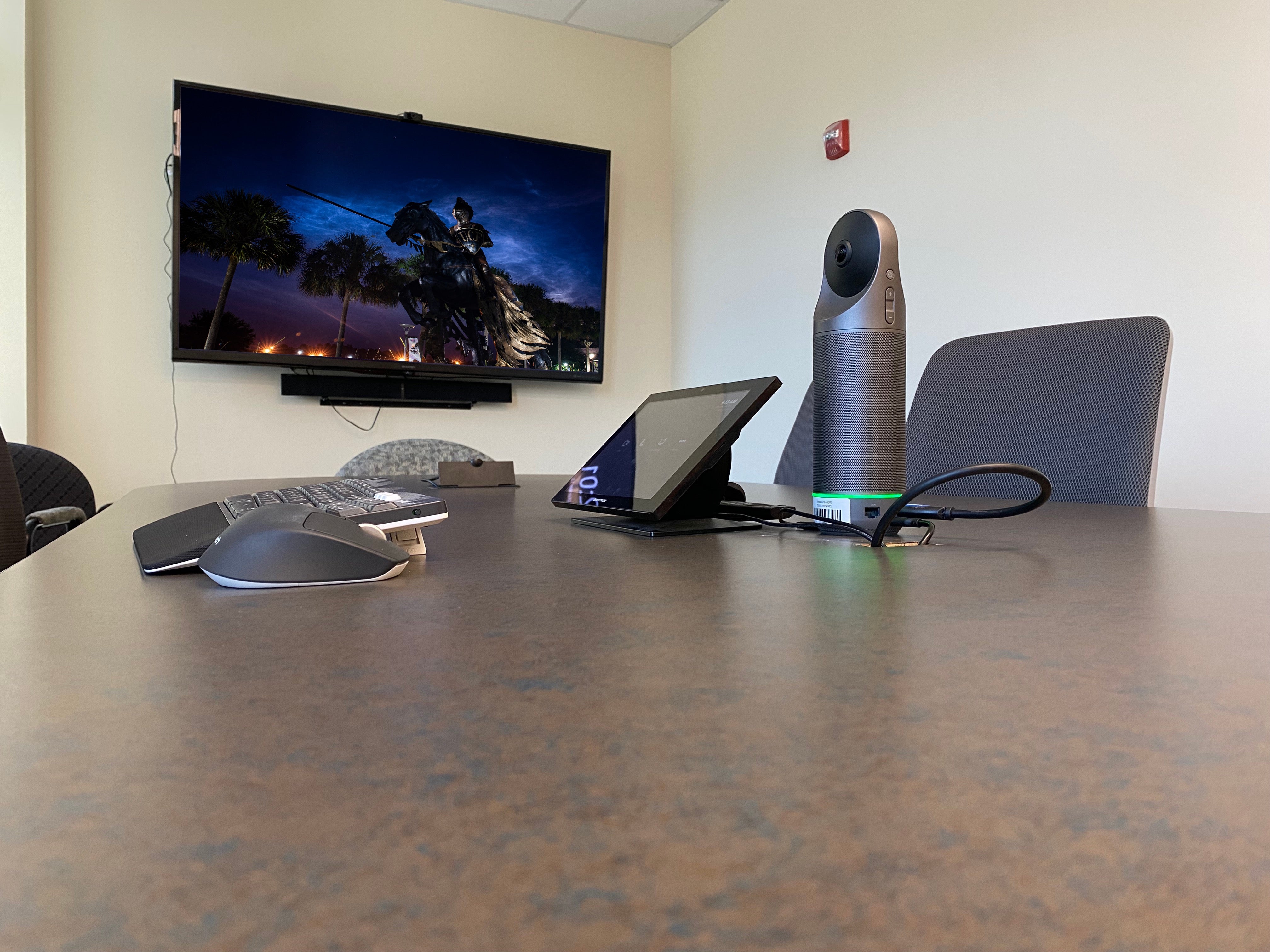 The Results
UCF quickly discovered two significant advantages: the smooth transition between speakers and the accurate detection of the active speaker. "We are very pleased with the camera image and the accurate tracking of the person speaking. The auto-tracking of various people speaking works better than most I have seen, though it's not perfect," said a UCF representative. Furthermore, Kandao Meeting Pro was relatively easy to install and integrate into UCF's existing systems.
Conclusion
It is not uncommon for those at the other end of a conference call to comment on how "cool", or "good" our camera looks. They can see the entire room and depending upon the mode selected, they can also see several participants at the same time. A 360 camera might not be for everyone or even every installation but it is certainly something I would encourage exploring when thinking about what type of camera to use for online meetings.