The way technology blends in with our daily lives today, people are more likely to live in a world of Virtual Reality. If one wishes to take a virtual tour of a place, a 360-degree camera can give a real-life perspective from all angles. Virtual reality can make the user feel immersed in place bringing to life the surrounding by creating a computer-generated environment with scenes that appear to be real.
Despite being a technology that originated years ago, people are still unfamiliar with the concept of VR. To fill this gap, Kandao Technology was founded. The mission has always been to enrich human experiences with 360-degree cameras, VR technologies, and enterprise conferencing devices. Dan Chen, Chief Executive Officer of Kandao Technology was with the CEOViews team to share details about how they are empowering people to achieve their aspirations.
Tale of Inception
Experimentation was always in the cards for Dan Chen. After leaving his first company as an R&D engineer in 2016, he sought to apply his learnings in the field of Virtual Reality. At the time, the hardware to capture panoramic views was still very new. There were not many easy solutions to capture panoramic or 360-degree pictures and videos. He took up the task and focused on creating both, the hardware to capture content and the software to automatically stitch the views together.
Satisfying the professional level to sinking adaptation to mass consumers, Kandao has always been the pioneer in the industry.
After successfully launching a series of cameras that culminated in the cinematic VR experience offered by the Obsidian Pro today, Dan strived to create tools to help people create VR content. As metaverse and related technologies started becoming bigger topics over the years, Kandao aimed to be well-positioned to help consumers create content for truly immersive VR experiences.

Over the next three years, the team worked hard, experimented, and implemented ideas to build the business. In 2019, they applied this experience in 360-degree panorama cameras and software stitching to conferencing devices and built the Kandao Meeting 360. Shortly after its release, the COVID-19 pandemic sprung on the world, forcing many companies and individuals to use video conferencing for the first time. Since then, Kandao made it their mission to help people transition to hybrid meetings with a seamless user experience. What made them different from other 360 conferencing cameras is their built-in Android OS that helps the user to connect the device to a display and run a Zoom or Teams call without needing an external computer.
Enriching life experience with distinguished imaging products
One sees the world in stereoscopic 3D and that is most natural with human eyes. But capturing a 3D plus panorama is a high-cost technique. These shots need strong capturing equipment, strong computing power to render the files, and capable software for post-production processing. Dan envisions software not just to render in 3D plus panorama but also to help users roam around in the virtual space, or even interact with others.

Explicating this further, Dan said, "if we want to view a house virtually to sell, you can use a panoramic camera to capture the 360-degree view. However, if you want to wear a VR headset, enter the house as if you were entering in real life, and walk to every corner of the house, this is not yet achievable. To achieve this effect, there are still many problems to be solved, especially if ray tracing is added, the production cost will be relatively high, and it won't be available to ordinary consumers so soon. Ray tracing has been developed in the game industry for so many years, and it is impossible to do it in real-time to be exactly the same as the real thing. Special effects companies may need to spend a few days to slowly render to create the fake lighting effect."
Innovative cameras, digital imaging, and VR solutions
In VR content production, from satisfying the professional level to sinking adaptation to mass consumers, Kandao has always been the pioneer in the industry. Some of their distinguished imaging products include:

Obsidian R: the first Chinese-developed camera to win the CES Best of Innovation Award in the digital imaging category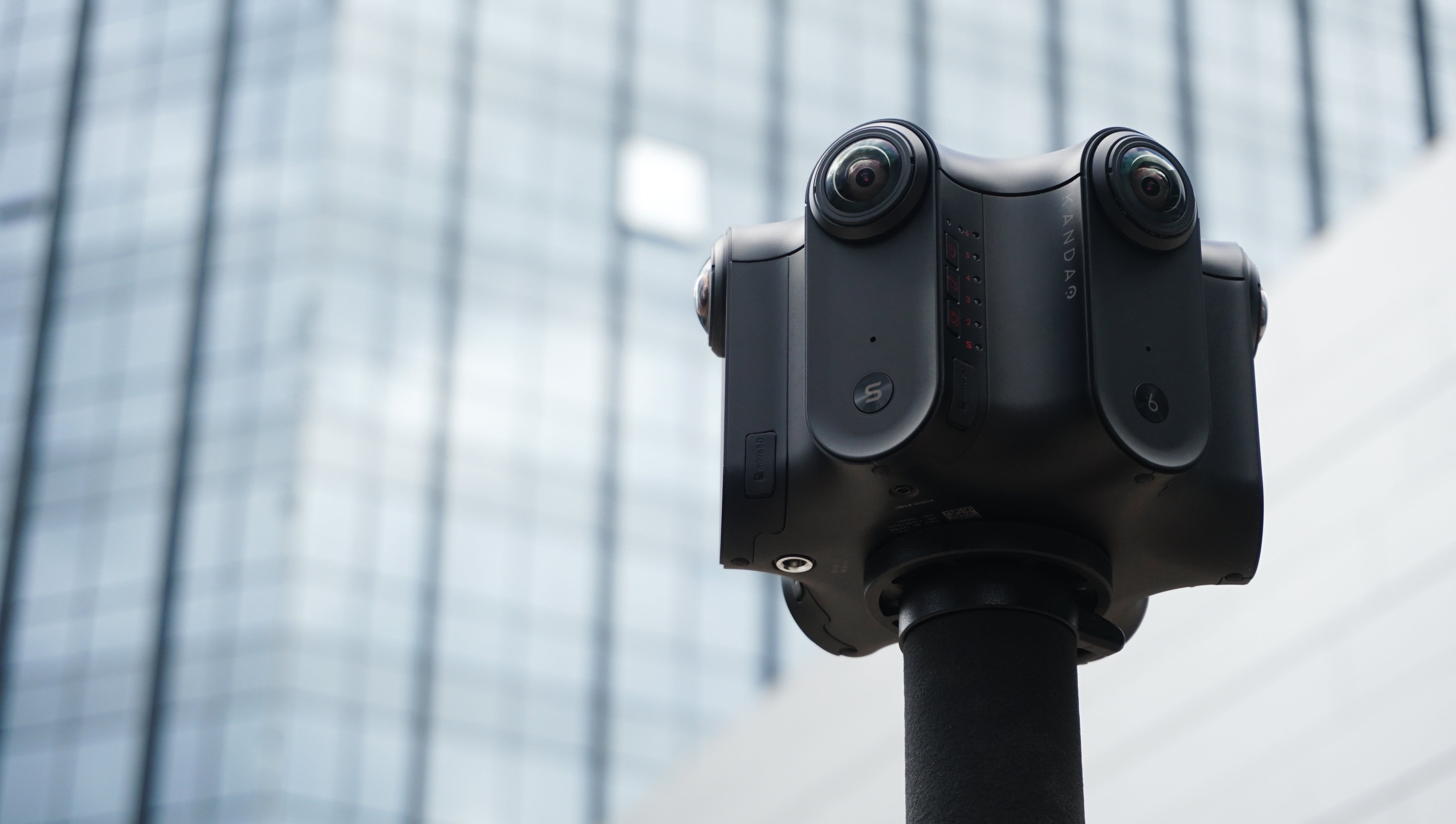 Obsidian Pro: The first 12K 3D panoramic ultra-high-definition film and television VR camera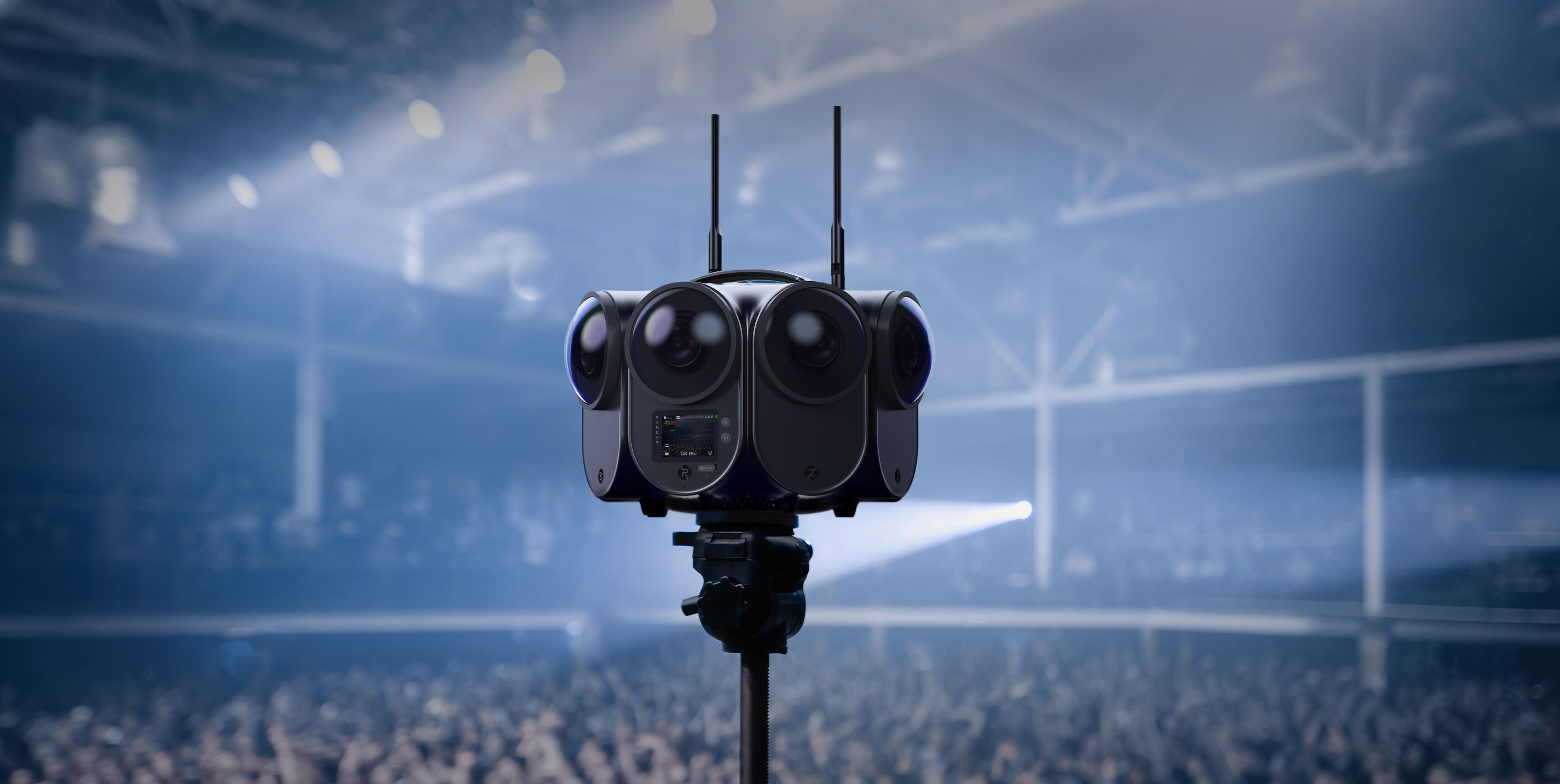 Qoocam 8K: The world's first 8K consumer-grade panoramic camera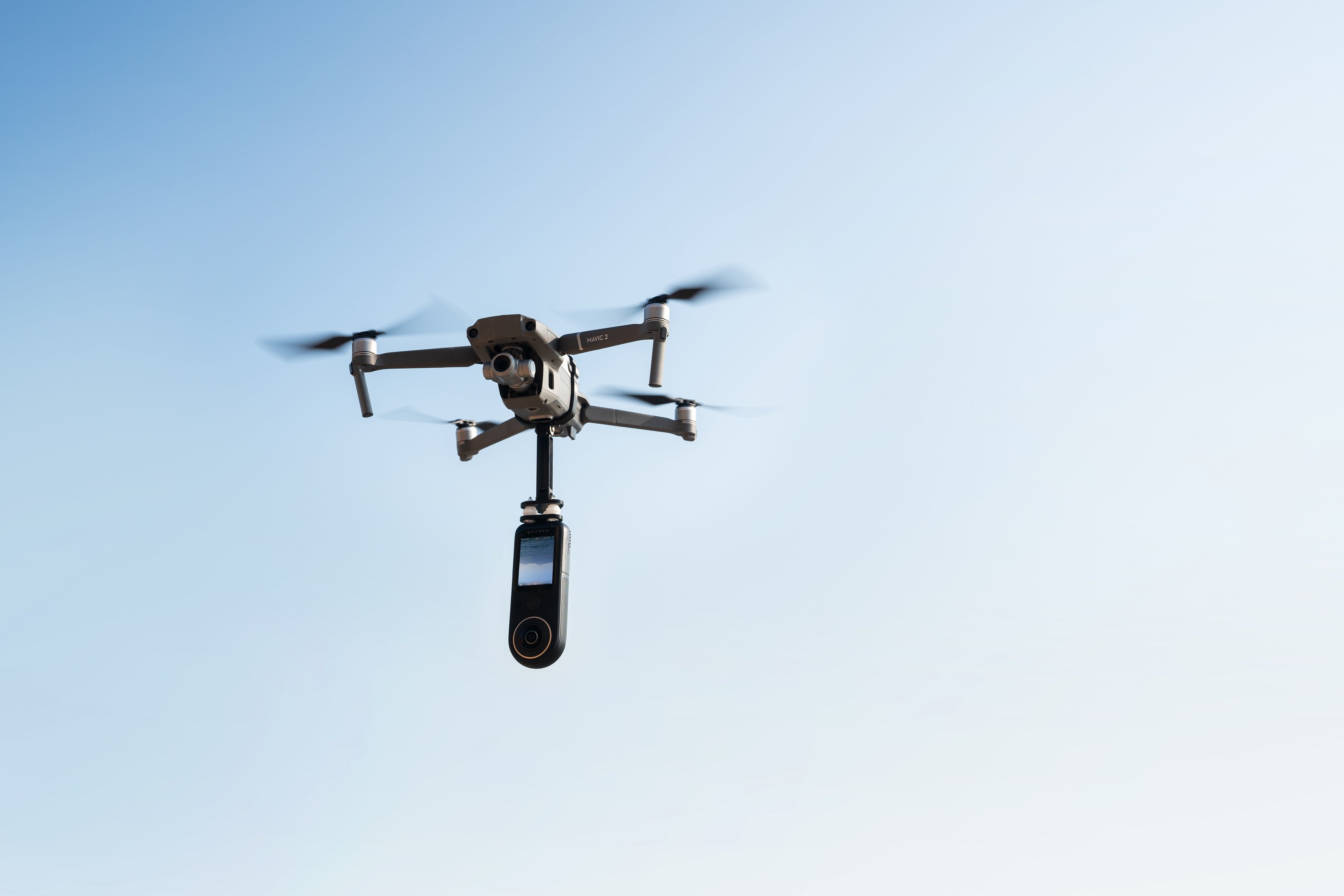 Meeting Pro: The world's first all-in-one conference camera with built-in Android OS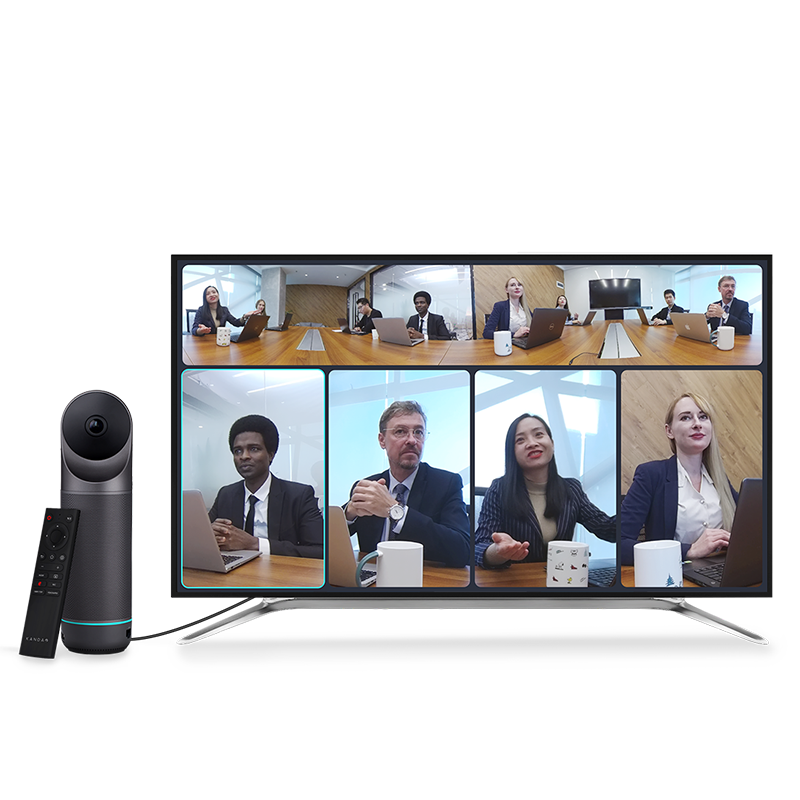 Qoocam EGO: The world's first 3D stereoscopic camera with an attachable view for instant playback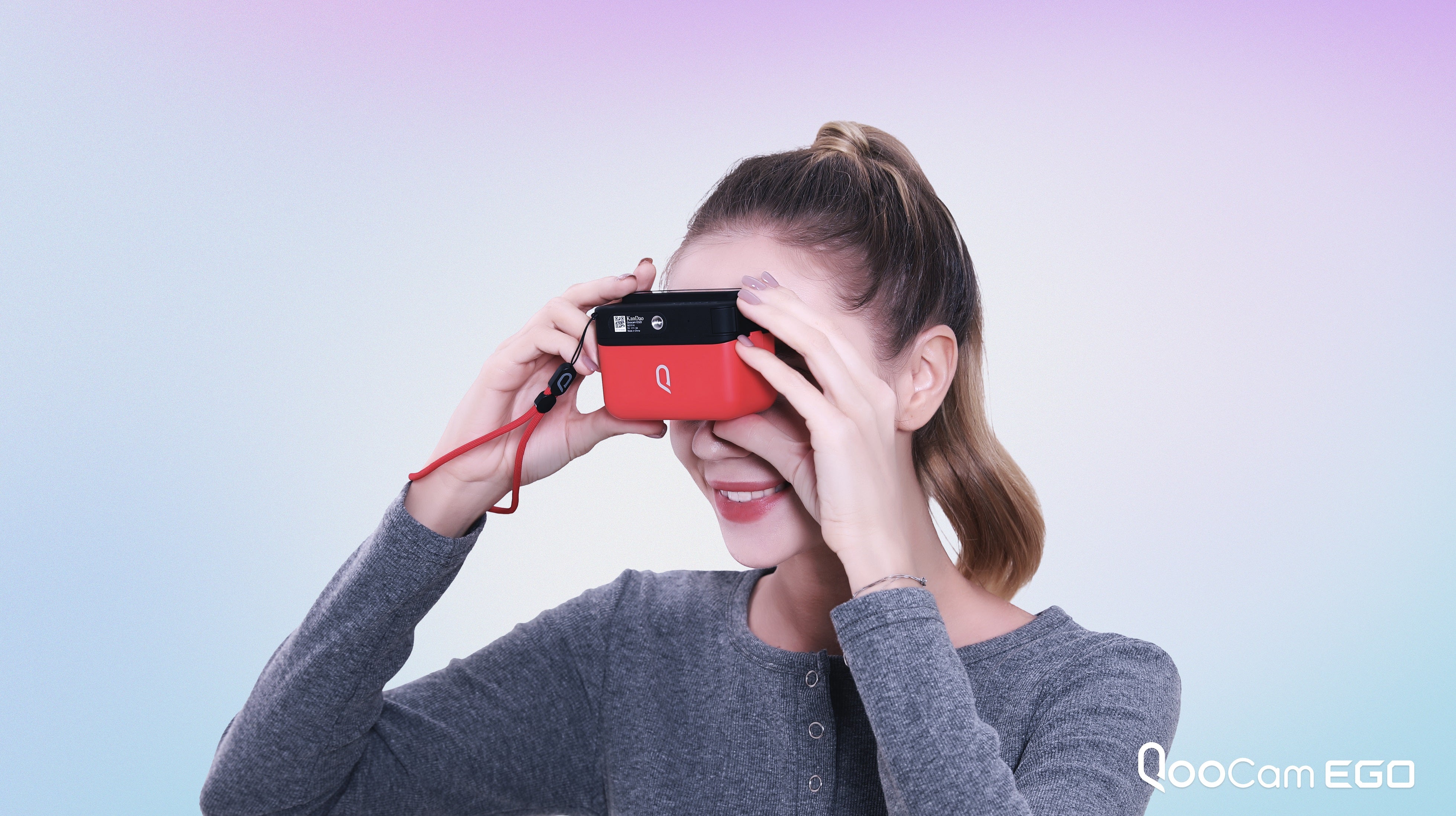 Sustaining challenges along the journey of innovation
The global interest in VR technology is enormous and has the highest projected potential for growth. Understanding the market size, Kandao brought together a group of technical experts to quickly develop and bring to market a hardware product to capture content for VR. After countless hours and prototype iterations, they released Kandao Obsid- ian R. It went on to win the 2017 CES Best of Innovation award, Kandao being the first Chinese company to win in the digital imaging category.

After the success of this camera, Kandao started receiving attention from businesses and individuals from a huge variety of industries, who saw a particular application of the cameras to their needs. Thus, they started developing many variations of the Obsidian (Go, R, S) to meet the needs of these specialized customers. This was a valuable opportunity for the research team to increase their technical skills and knowledge, but at the same time, they learned that resource allocation was started to be an issue.

Sustaining in the imbalanced market condition was a challenge. The development team was stretched thin across multiple products, and overall progress began to slow down. Dan shared, "Going through this taught us that sometimes we must take it slow and plan out our projects, and choose those that most deserve our focus and attention, in order to develop quickly and move forward as an organization."
Differentiating Factor
 In VR content space, companies across the globe are likely to encounter newer challenges irrespective of technological innovation. What makes Kandao stand out is the concentration on cutting-edge technology and continuous exploration of content forms, such as using the 360 cameras to live stream directly into VR headsets.

Kandao has been conferred with several awards for continuously treading innovation. Talking about the laurels, Dan said, "In this endless exploration, especially when the development of the industry is still in an early chaotic state, hearing these affirmative voices make us feel that we are not alone and have more confidence in developing products for the industry."

Kandao engages talents who are not just tech buffs but are passionate about the imaging industry. Once an idea pops up, the team of enthusiasts put in the right resources to make it happen and create products such as raw+, a software tool that is not for profit but well received by video users.
New Standard in Conferencing
Hybrid Meetings are here to stay and Kandao is consistently innovating to future-proof conferencing meeting solutions. Kandao's latest innovation, the Meeting Ultra is a 360 conferencing device with mics, speakers, cameras, and two touch-screen displays, offering unparalleled flexibility for business users. With built-in Android OS, 4K 30FPS video quality, and smart-tracking AI, users can easily log in to conferencing software directly from the device, and have a high-quality video call. The device also includes multiple HDMI ports for screen sharing and Wifi and ethernet connectivity options. The Meeting Ultra is perfect for conference rooms, single-person presentations, huddle room discussions, board meetings, and on-the-ground meetings for emergency response teams.
Future Outlook
With technology-based research and development, Kandao aims to drive its growth in the next decade, focusing on bringing a virtual reality experience to users. On the business front, Kandao continues to promote the development of the industry through the exploration of creation tools for VR (panorama + 3D) content. At the same time, will use industrial application products such as conference machines to explore the application of VR technology in various industries. In the long term, Kandao aims to explore the ultimate form of content.
Words of Wisdom
Dan Chen with years of experience in Virtual Reality space highlights the possibilities for the entrance of the metaverse, saying, "There are two possibilities, one is a hyperterminal like a mobile phone, which replaces everything, but you cannot give the phone to others. Another possibility is ubiquitous, where screens are everywhere. In the future, if the screen is cheap enough and ubiquitous enough, it will be everywhere and within reach, you can give the screen to others. At present, we are still far away from realizing the ultimate form of the metaverse. We are already preparing for a protracted battle. Everything at present is just a process and accumulation."